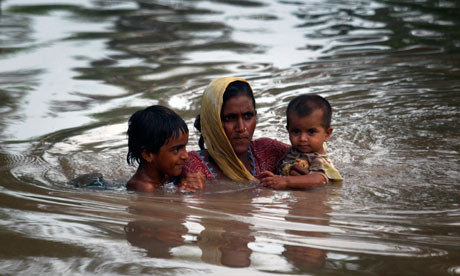 Pakistan is battling monsoon rains that have affected 5 million people and killed 300, a toll that is likely to rise with fresh downpours forecast for the coming days. Reports are that, the floods are bigger than last year's calamity that affected 20 million Pakistanis, left 2,000 dead and inundated one-fifth of the country. They have devastated communities in some of the most poverty-stricken districts.Please click the following links to see the news coverage from BBC:
http://www.bbc.co.uk/news/world-south-asia-14960080
http://www.bbc.co.uk/news/world-south-asia-14966317
Dear Friends,
Raindrop Helping Hands in collaboration with Houston-Istanbul Sister City Association launched a campaign to aid flood victims in Pakistan.
This is the time we need to show our support to Pakistani people!
Please send us your generous donation so that we can deliver it to those who are in need. Funds collected through the Helping Hands' account will be delivered to the authorized people in the U.S. or through our sister organizations located in Turkey.
You can make your donations by:

* Check (Please make your checks payable to: "Raindrop Helping Hands" and place the memo as Pakistan Flood. The check should be sent to 9301 West Belfort Houston, Texas 77031)
* Google Checkout (Please log on to website www.turkishhouse.org/helpinghands. You can see the Donate Thru Google Checkout button on the left side of the website and choose Pakistan Flood to make donation.)