News
We are deeply saddened by the loss of lives and the damage because of the Hurricane Sandy at the US East Coast. Hurricane Sandy that is the largest Atlantic hurricane on record is a tropical cyclone that severely affected Mid-Atlantic and Northeastern United States on October 29, 2012.The cyclone brought a destructive storm surge to US East Coast , flooding numerous streets, tunnels and subway and cutting off, especially Zone A areas near waterways which were issued evacuation orders. Severe damage occurred in New Jersey, especially in the communities along the Jersey Shore. According to the records, hurricane-force winded as high as 90 miles per hour (145 kph).
Read more...
Dear Friends,
On Sunday, October 23, 2011 a strong earthquake with a magnitude of 7.2 hit the eastern part of Turkey. The epicenter of the earthquake was in the province of Van, impacting the provincial capital Van, and nearby towns. The biggest impact was in Ercis a town with a population of around 75 thousand.
Right after the earthquake happened, the initial news was that it only impacted a few dozen buildings. However, as time passed, we learnt that the reality was far more disastrous than that. In fact, as of Thursday, October twenty seven, 576 people were killed, 2.608 people were injured, and 187 people are rescued.
Read more...
At 1:41 p.m. (5:41 a.m. CT) on Sunday, October 23, a quake with a magnitude of 7.2 hit Van province of Turkey near the border of Iran.
According to TRT, state-run network, 59 people were killed and 150 were injured in Ercis. 25 people were also killed in provincial capital also named Van. One other person was reported dead in Bitlis. However, officials fear that 1000 people may have been killed by the earthquake. We have received many calls and emails from the community expressing sympathy. We are very saddened by this disaster and extend our deepest sympathy and condolences to those who lost their loved ones. May God comfort them at this difficult time.
Read more...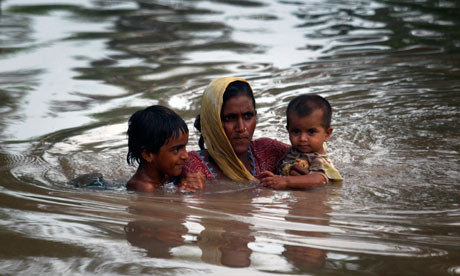 Pakistan is battling monsoon rains that have affected 5 million people and killed 300, a toll that is likely to rise with fresh downpours forecast for the coming days. Reports are that, the floods are bigger than last year's calamity that affected 20 million Pakistanis, left 2,000 dead and inundated one-fifth of the country. They have devastated communities in some of the most poverty-stricken districts.Please click the following links to see the news coverage from BBC:
http://www.bbc.co.uk/news/world-south-asia-14960080
Read more...
<< Start < Prev 1

2

3 4 5 6 7 8 Next > End >>


Page 2 of 8